Orgeat eggs are sanitized, cleaned, and quality checked before they are delivered from our farms to consumers. Our poultry farms are hygienic and have biosecurity measures in place. Our hens are not given any hormones for growth, they are raised in a pollution-free environment, and fed a vegetarian diet; producing eggs that are tasty, odor-free, and produced from healthy and happy hens. Orgeat eggs are delivered fresh from farm, and not frozen from cold storages.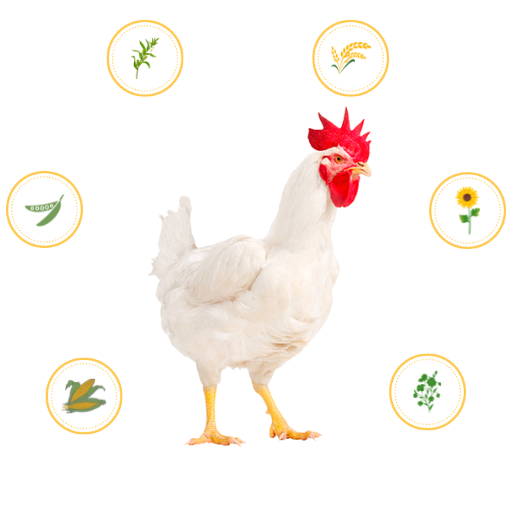 A nutrient-rich meal plan that has been scientifically developed is fed to our hen.
A premium grade of corn, soya meal, til cake, rice bran, sunflower seeds, flaxseed, and nutritional supplements made from organic sources, including vitamin D3, selenium, and omega DHA (from algae), are also included.
Additionally, they are kept hydrated with portable ozonized water.
The eggs produced as a result are healthier and tastier due to this attention to detail.
Our ultra-premium line of eggs is enriched with vitamin D3, omega-3 fatty acids (DHA, 3.6.9), and immune system boosters to improve resistance to illnesses and infections.
This brand offers a premium selection of eggs that are vitamin D3-fortified along with immune system enhancers designed to increase resistance to illnesses and infections.
Eggs enriched with immune boosters to boost the body's ability to fight disease and infection.
With Orgeat, you can now get access to fresh eggs directly from the farms! Our mission is to make health-conscious eating easier and more accessible.